Last year my wife Charlotte and I had to make a very important decision about our future. We are both international speakers and we have many friends in the same industry who have taken the decision to have a minimalist lifestyle. This we found attractive, but it is a huge decision when you have a large 5 bedroom house with antique furniture, a library I have been collecting for 40 years, two teenage children still at school and a passion for entertaining. We also had 5 full time members of staff to consider.
To make the decision we used all the techniques that I will go through in this course. In each lecture I will use our example to show you how it all worked out.
Most people in business understand the importance of good decision making, but many business people think that the ability to make good decisions is instinctive, or a matter of luck. This is far from true.
This is not to say that there are no good, instinctive decision makers. Many of the most successful people in world business will attribute their success, at least in part, to their ability to make instant, accurate decisions.
Decision making, however, is a skill and like any other business skill it can be learnt quite easily with a little application and a lot of practice.
We all have to make decisions. Some of us like the challenge, others shy away from it but they still have to be made. From the simplest of decisions like; "what time should I get up this morning?" to the most complicated like; "to what should I dedicate the rest of my life?" we spend much of our time weighing up alternatives and coming to conclusions. Whether we are successful or not depends very much on our ability to make decisions that work.
Consider the following decisions
• To purchase a new computer system
• To buy a new house
• To employ a new team member
• To marry the boy next-door
• To give up smoking
• New year's resolutions
• To bother with new year's resolutions
• To start a new career
• To go down the freeway or take the scenic route
• To get up early or stay in bed
• To play golf on Wednesday
• To dedicate your life to science
• To start a family
• To go into battle
Decisions, from the trivial to the truly monumental, are an every day part of our lives and yet few of us have ever taken the time to learn how to make them.
In this course we are going to discuss the process of making informed, accurate decisions. The process works well with all the decisions you have to make at work or at home and is simple enough to apply without hours of dedicated study.
The process is broken down into three main sections
Ready
• Prepare yourself for making the decision
• Define objectives
Aim
• Get the facts
• Discover the truth
• Explore the options
Fire
• Decide
• Take Action
Reload
In each section we look at the decisions you have to make in an average day and discuss the potential pitfalls to successful decision making.
Following this we will look at other types of decisions like quick decisions, emotional decisions,instinctive decisions, future perfect decisions and problem busting and consider where they fit in to the process.
Making the decision is important of course, but how do you make sure that you stick to your decisions? Towards the end of the course we also look ways to make sure that decisions, once taken, are followed through.
I cannot guarantee that doing this course will ensure that all your decisions will be good ones, but with practice you will increase your strike rate and the better your decisions the more success you will have in your career and in your personal life.
Your Instructor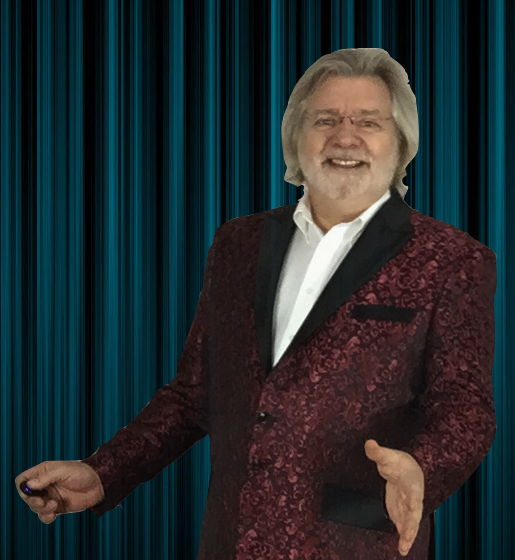 Richard Mulvey is one of South Africa's leading Speakers and over the last 23 years has inspired more than 200 000 business people throughout three continents. Richard was recently inducted into the South African Speaker Hall of Fame, and his 23 years in the industry speaking to audiences all over the world gives him the experience, and you the confidence to book him for your next sales convention or conference.
Richard's corporate life includes a rise in the ranks through sales to regional general manager at the age of 28 before setting up on his own. After spending a couple of years travelling the world Richard was enticed back to corporate life in 1989 and invited to come to South Africa in a sales director's role for an international company in a service industry.
In addition to a successful corporate career Richard has travelled overland across Africa in an old VW Kombi, worked for the Queen at Buckingham Palace, and successfully written and marketed a restaurant accounting software package called Trade Inn.
Richard is the author of 24 Motivational and Business Books, and 25 Training DVDs, 21 Training CDs and 18 e-books. He is a Past President of the Professional Speakers Association of Southern Africa (2008-9 & 2016-17) and a member of the Global Speakers Federation. In 2016 Richard Mulvey was inducted into the Speaker Hall of Fame, an honour only held by 11 South Africans. His style is as entertaining as it is informative and his provocative opinion will fire your enthusiasm leaving you with a desire to hear more and eager to get out there and do it!
"I have seen many speakers and Richard Mulvey is up there among the best in the world. He knows his topic and gives a commanding message in a compassionate way. I recommend him to anyone who wants a great speaker to make their event an outstanding success." Lindsay Adams CSP Past President of the Global Speakers Federation
Frequently Asked Questions
When does the course start and finish?
The course starts now and never ends! It is a completely self-paced online course - you decide when you start and when you finish.
How long do I have access to the course?
How does lifetime access sound? After enrolling, you have unlimited access to this course for as long as you like - across any and all devices you own.
What if I am unhappy with the course?
We would never want you to be unhappy! If you are unsatisfied with your purchase, contact us in the first 30 days and we will give you a full refund.